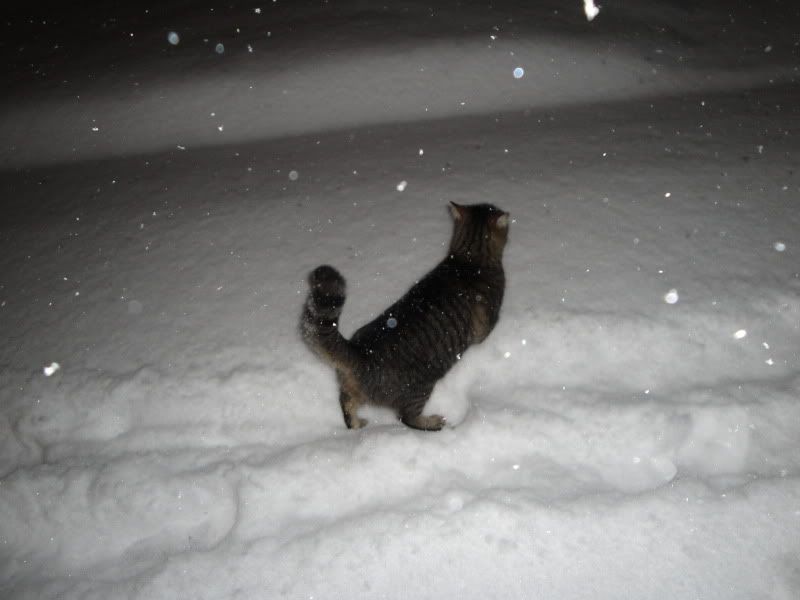 We're getting hammered here on the East Coast. Right now there are white out conditions in my tiny town. I'm home. Jim is home. We're stuck inside.
Bad weather always triggers me, even snow, after having been lifted off the top of the store we used to own in the flood of 1995 by the National Guard helicopters. The kids were with me and it was pretty much a nightmare scenario, trapped in the building while flood waters rushed past.
So I'm dealing with this mini blizzard as best I know how, cooking, organizing the files in my home office and listening to music. Jim is sleeping. Earlier I went shopping to get a pot roast and various snow related things like a new snow shovel and Quik Melt.
The pisser of today is that I was supposed to spend the day at the hospital getting a chest x-ray, a CT scan of my lungs and a pulmonary function test, all ordered by my new pulmo doctor for this morning with me having my first visit/extensive physical this afternoon. Today started with the hospital and the doctor's office calling to reschedule my appointments till Friday. Great, I have to take another day off work without pay this week.
All this rearranging of scheduling and medical tests reminds me anew that during my years at the old church I ignored all preventative medical care and most medical care for illness due to it being thought it was 'idolatry'. In all reality I've probably made my unnamed immune system illness and asthma worse by my actions in those days. Stupid me.
One good thing will happen today. The heavy snow will bury the mold spores, dust and other lung cooties. I'll be able to breathe well. Hooray breathing!